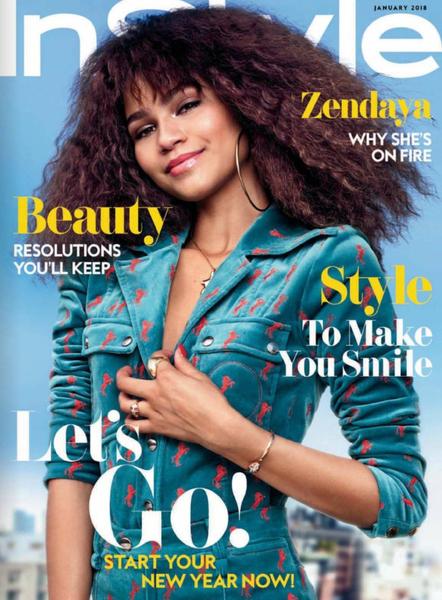 COSMOPOLITAN DEUSCHLAND
Mit hochkonzentrierten Ölen: "Ba+S Eye Contour Baobab Sarsaparilla Serum Concentrate" von Odacité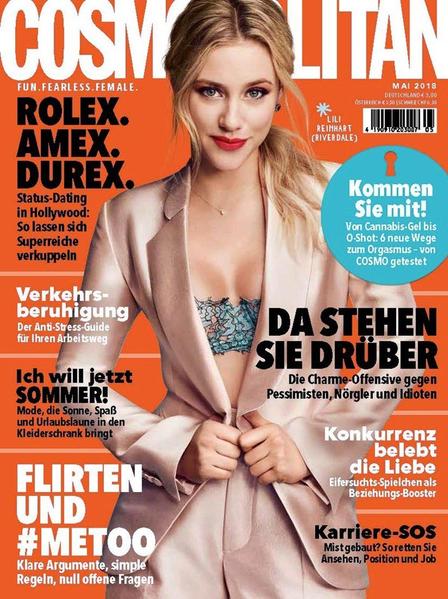 COSMOPOLITAN UK
"Whether you've got clogged pores, or dry, sensitive, oily, combination or blemished skin, all issues are covered."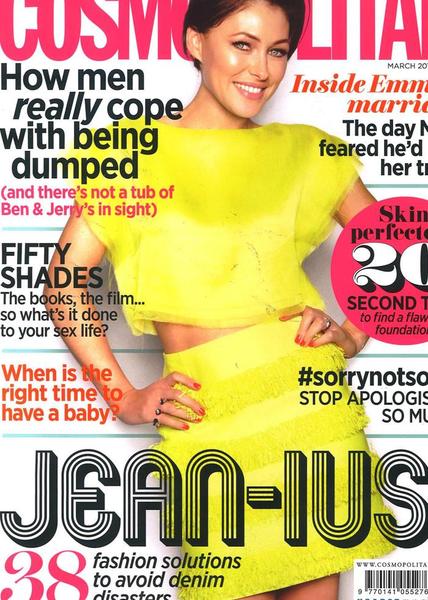 Marie Claire
Power Powder! Gentle Exfoliant-No Harsh Grit Here- Works Even For Everyday Use; Green Ceremony Cleanser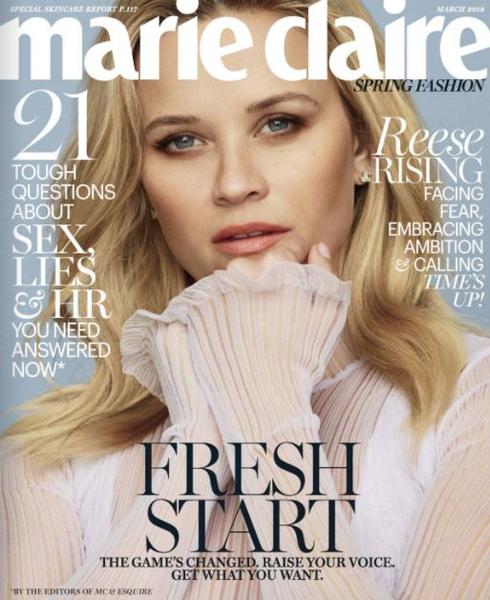 Vogue Brasil
"A skincare brand made with organic and fresh ingredients."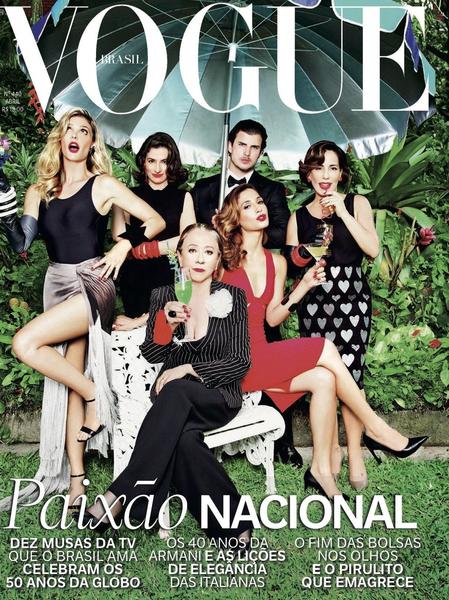 Vogue UK
"We're excited about this range of 18 plant-based serum concentrates."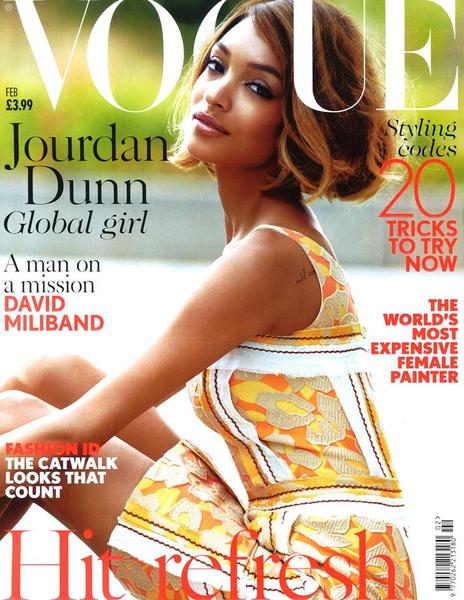 Vogue Japan
"Best things i've found to remedy this are the amazing oils from Odacité."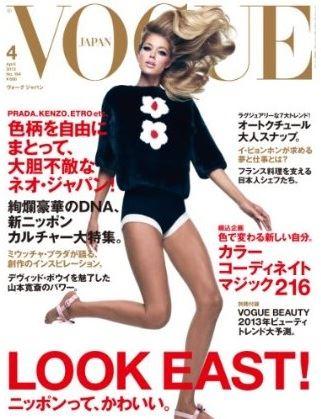 Elle Canada
"Latest & Greatest Beauty Buzz"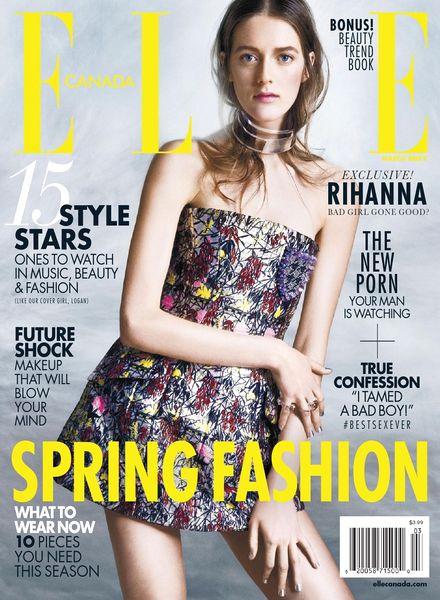 People Magazine Germany
"Our beauty favorites of the week!"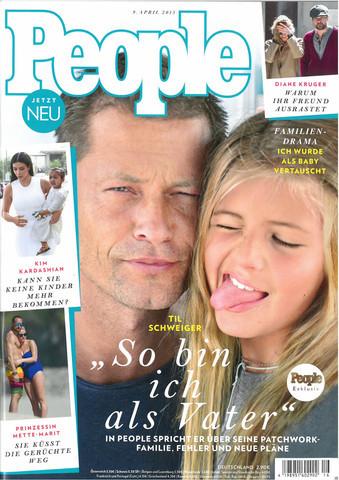 VOGUE
"Odacité's Ac + R serum, which is driven by a combination of rose oil and a high concentration of cold-pressed antioxidant-packed Acaí, interrupts free radical reactions in the body."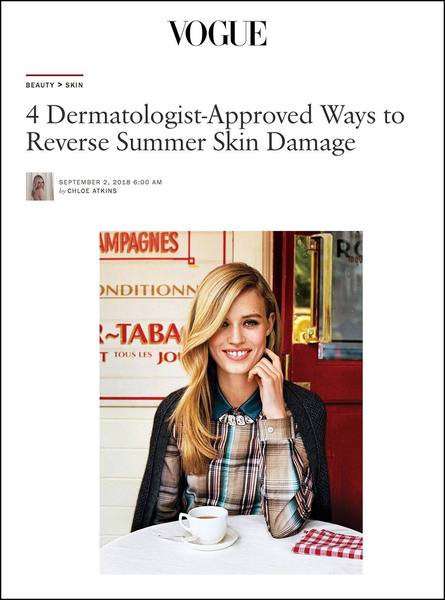 BYRDIE
"Gua sha is an ancient Chinese practice whose facial benefits include lifted, contoured facial muscles; smoother skin; and a reduction of wrinkles. Simply drench your face in your favorite serum, then use the smooth edges of this rose quartz tool to scrape the skin, lifting it from the center of your face upward toward your hairline."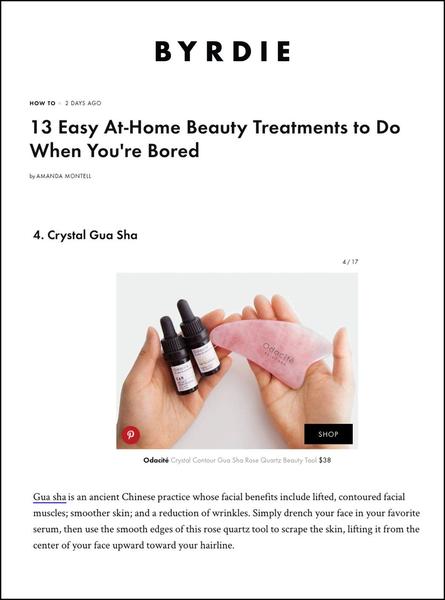 FASHION
"I think the transformation adds a wow factor―a form of sensuality and fun―to the product, which we can all use a bit of in our lives," adds Grandury.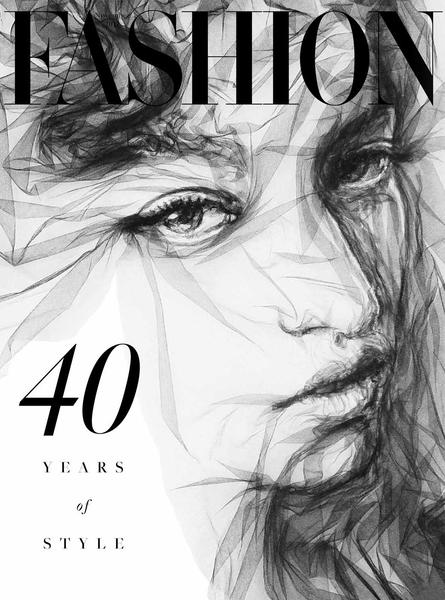 VOGUE UK
"Odacité's Synergie[4] Immediate Skin Perfecting Beauty Masque both hit the mark. The latter comes in a powder form that you then mix with water - bathroom alchemy is the best form of Sunday night relaxation."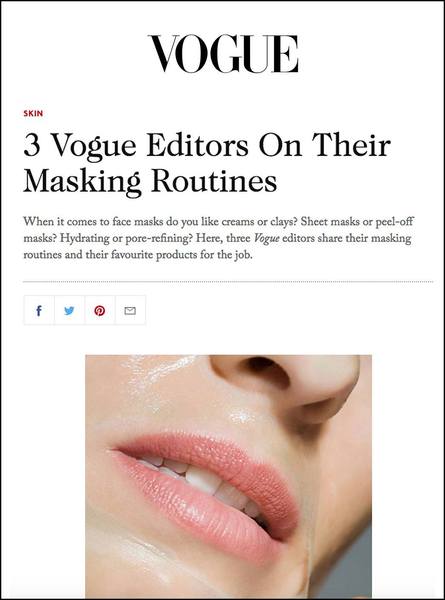 VOGUE
"Super-hydrating and fast-absorbing, I use it all year long—during the summer, directly on my skin; and during winter, I use it as a booster added to my day cream."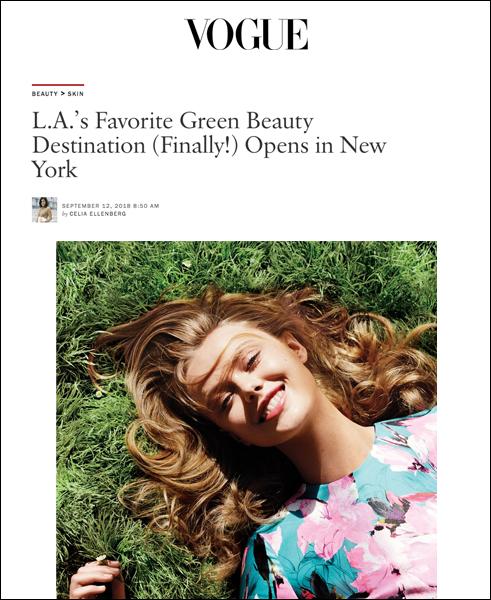 SUNSET
"Skin can act like a toddler sometimes, prone to freakouts and breakouts seemingly out of nowhere. Bribe it with this beauty mist, a chill pill in a bottle infused with redness-reducing aloe, anti-inflammatory rose water, calming chamomile, and smoothing willow bark. Mist it for an instant complexion refresher."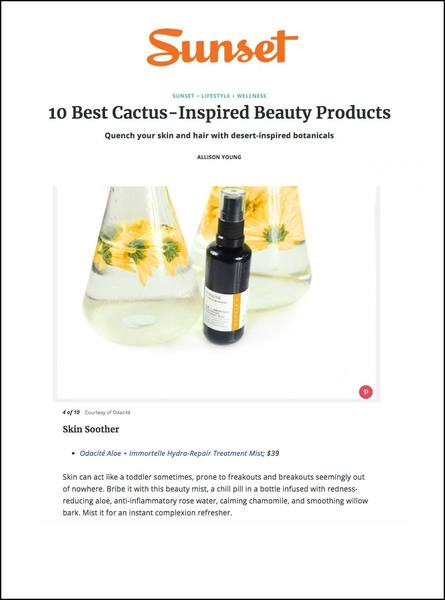 GLAMOUR
"I'll use the Odacite Green Ceremony Cleanser: It's not technically a mask, but the powder-to-foam formula still does a fine job softening my skin."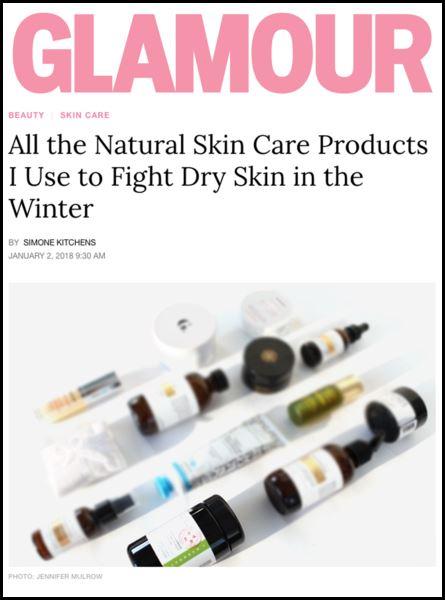 Lucky Magazine
"You will be hooked!"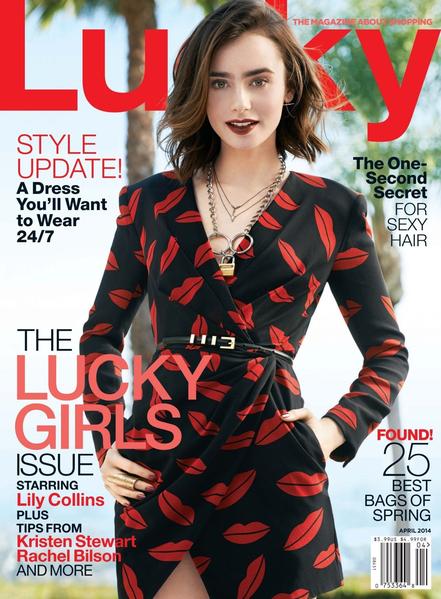 ELLE
"The matcha-based, #oddlysatisfying Odacité Green Ceremony Cleanser bursts into a silky, bright green foam when it hits water."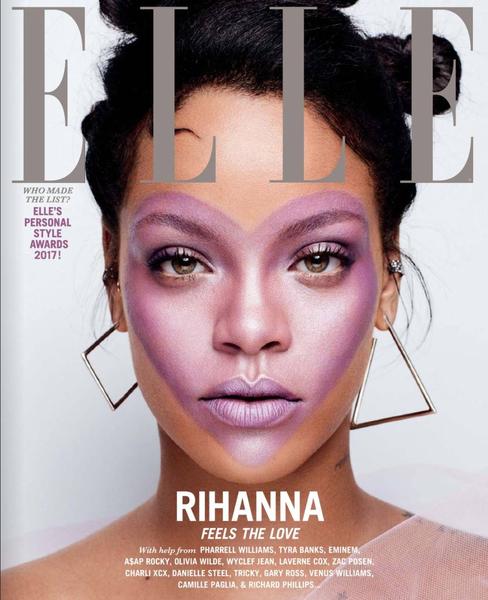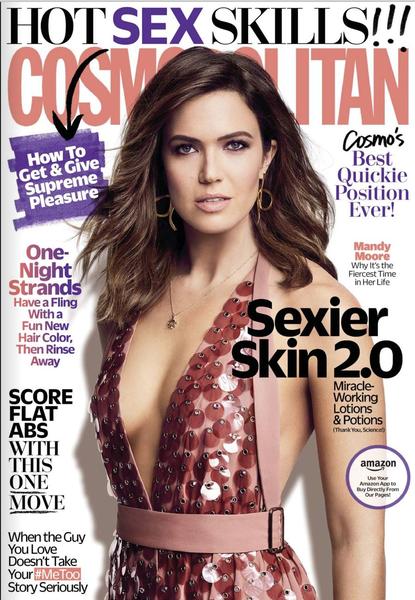 CHATELAINE QC
"LUCKY LIPS! Give your lips, and vertical lines of lip area, this super luxe serum! Infused with powerful antioxidants (vitamin C and coenzyme Q10), it plumps, moisturizes and firms the skin. What makes it unique? The rollerball applicator made of green aventurine, a crystal known to attract luck and - according to alternative medicine proponents - has the power to absorb electromagnetic pollution generated by computers, cell phones and WiFi."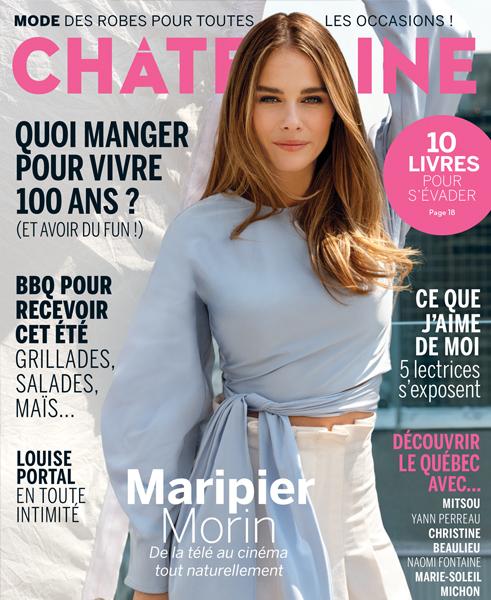 Glamour
"Skin that gets you carded!"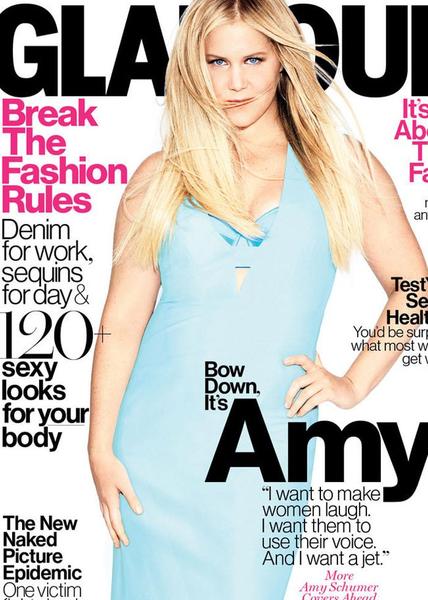 Vogue
"Ultra-Performing skin care"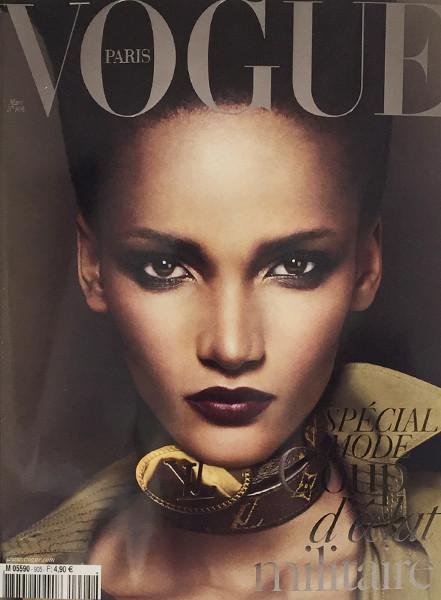 Vogue Japan
"This product is perfect for the urban women who deals with everyday environmental stress."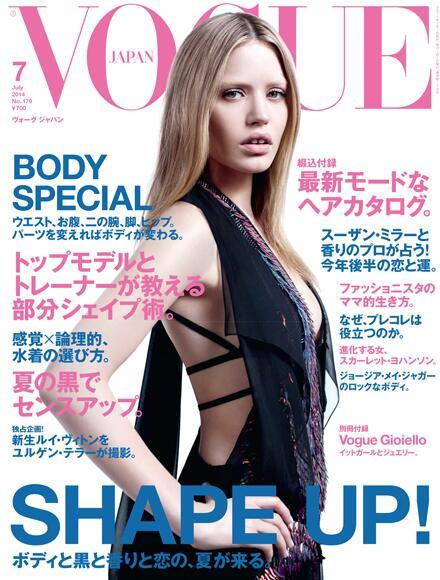 ELLE
Power Powder! Gentle Exfoliant-No Harsh Grit Here- Works Even For Everyday Use; Green Ceremony Cleanser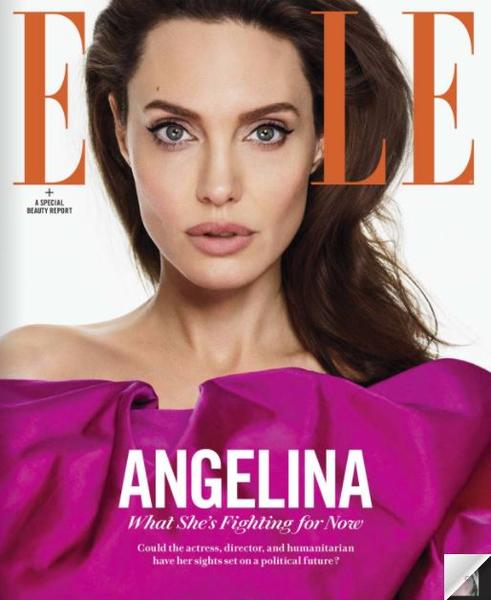 Elle
"The all-natural seven-piece collection uses only the freshest ingredients - including cold-pressed oils that deliver a more concentrated dose of antioxidants - and recipes change regularly based on the season."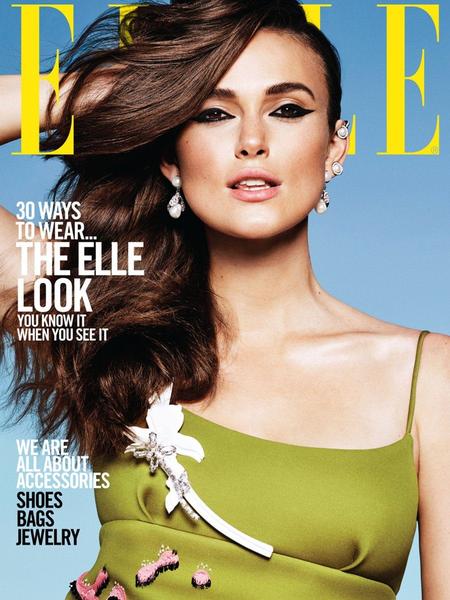 SHAPE
"Matcha—it's not just for sipping anymore."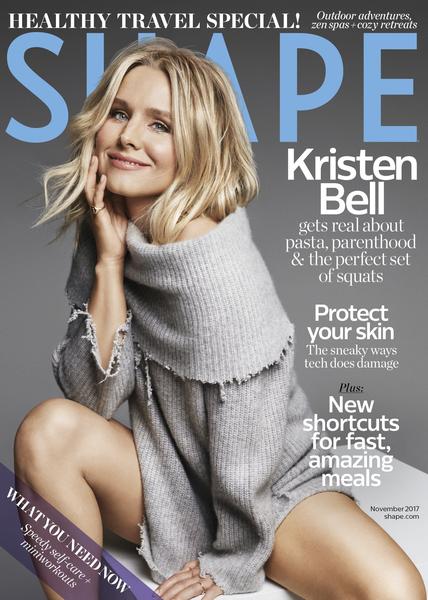 SELF
"Odacite's Aventurine Kiss Lip Serum uses a blend of botanicals, oils, and vitamin C to nourish and plump the lips, without petroleum, mineral oil, or synthetic waxes,"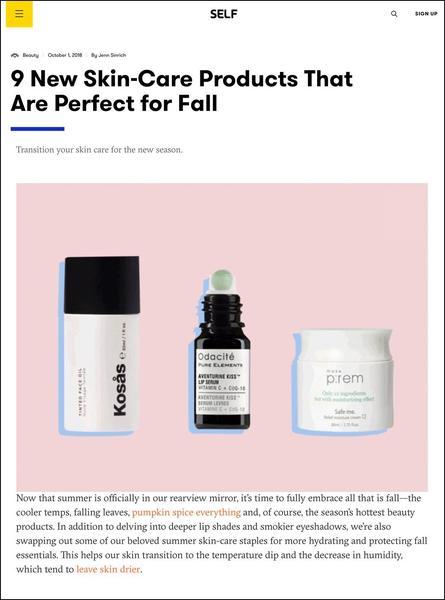 The Times UK
The Aventurine Kiss Lip Serum contains a cocktail of oils, including jojoba, shea nut and baobab, as well as the nourishing vitamins C and E, which I found to be a little tingly, but noticeably moisturising on my lips. Though the green aventurine crystal (thought to be a lucky stone) roller might be a step too hippy dippy for some, it feels nice and cool on lips, particularly if left in the fridge.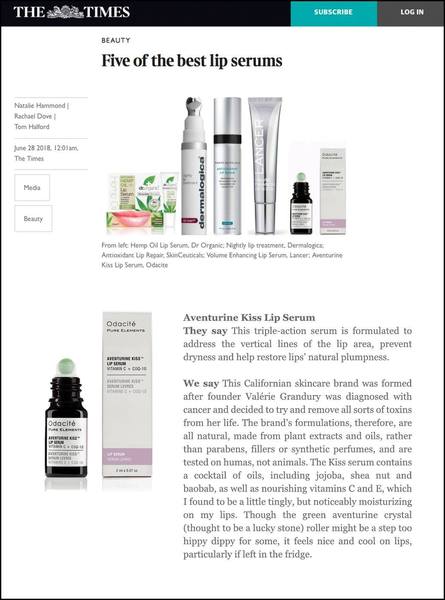 ORGANIC SPA
"It helps you slow down, take a deep breath and create a beauty ritual"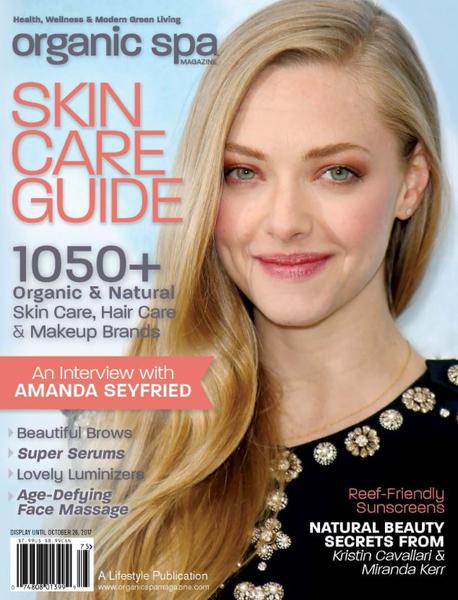 MY DOMAINE
Odacité's hydrating facial serum rises to the challenge as it balances sebum production, which happens overnight, and works to reduce skin irritation with all-natural ingredients like pomegranate oil, vitamin E oil, rose oil, and geranium oil, so you can wake up feeling fresh-faced.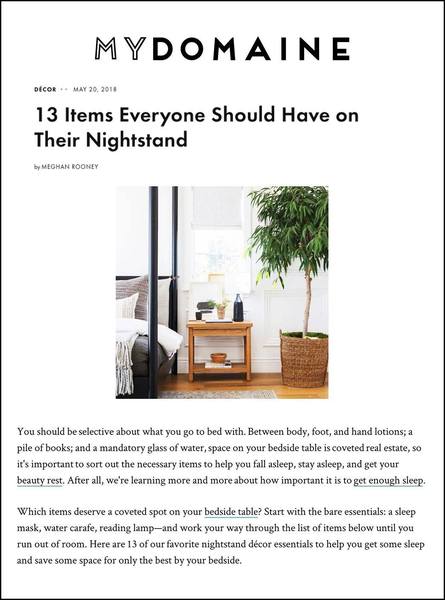 WELL + GOOD
"Premium matcha blended with spirulina, honey, and aloe gives this powder-to-foam cleansing treatment its skin-clearing, redness-erasing, youth-preserving powers."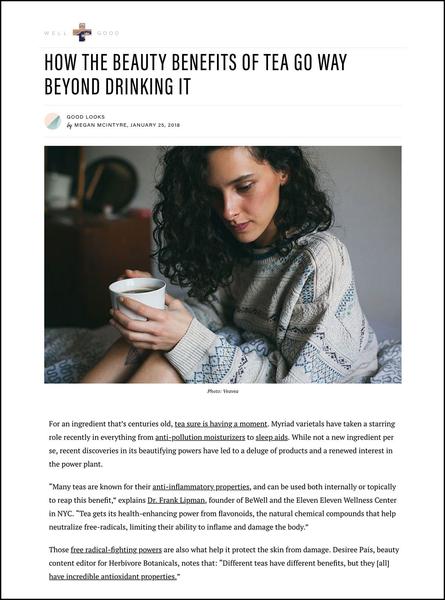 BRIT + CO
"The four elements of a traditional Japanese tea ceremony are represented in this green tea plus spirulina high-powered facial cleanser: purity, respect, harmony, and tranquility. Your skin will feel so cleansed after it removes all the dirt and oil."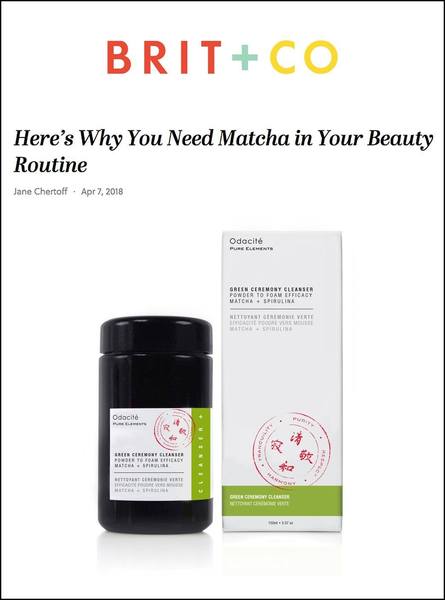 VANITY FAIR
"Breast-cancer survivor Valérie Grandury sources the purest and cleanest non-toxic, organic, and natural ingredients from around the world. This fall, look for her Green Ceremony Cleanser."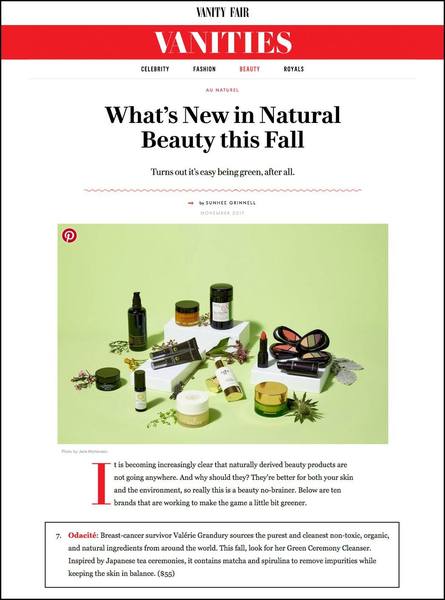 TWIST
"The NEW Green Ceremony Cleanser, full of matcha, spirulina, aloe vera and honey for a skin detox, Inspired by the founders' most recent trip to Kyoto, Japan."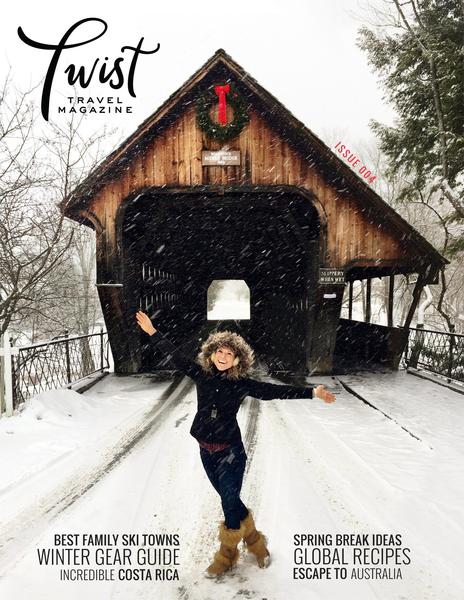 VOGUE BRASIL
Odacité launches in Brasil ! Mutio BOM!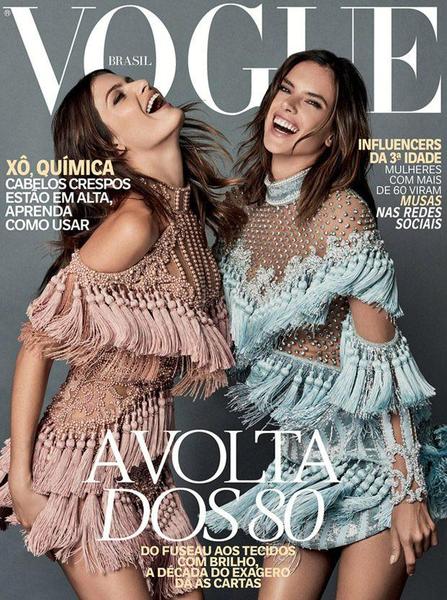 Cosmopolitan Germany
"Autumn favorites!"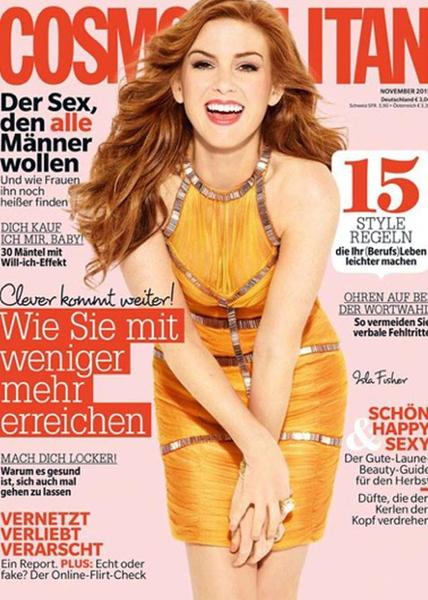 InStyle Magazine
"The Skincare is only prepared when ordered and then sent. It's a 100% organic product without Parabens, Formaldehydes, or Fragrances."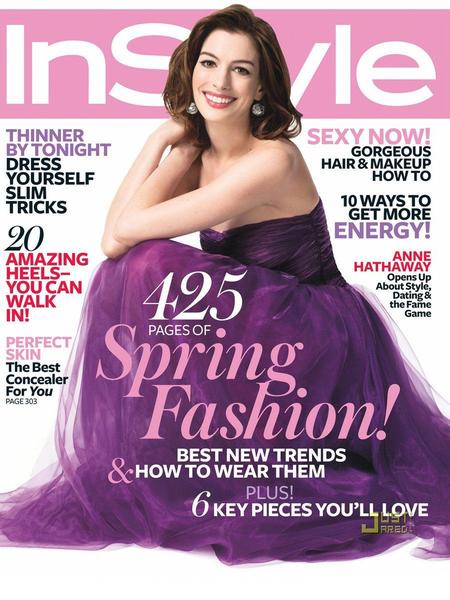 Vanity Fair
"Beauty Secrets! Favorite Night Cream: Odacité Night Time Antioxidants Repair Serum"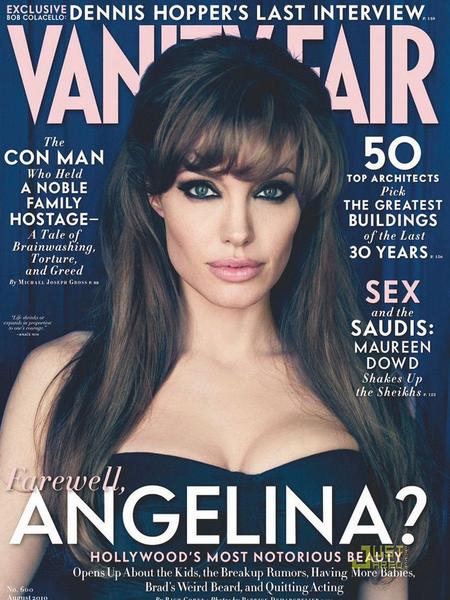 Vogue Japan
"Odacité is west coast beauty"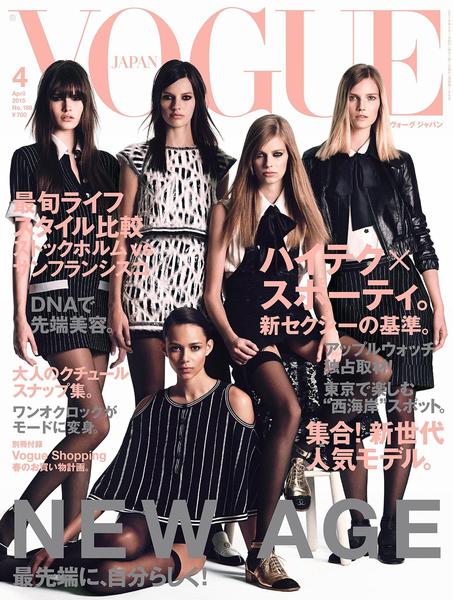 Vogue Paris
"Odacité goes further with its new serum concentrates…"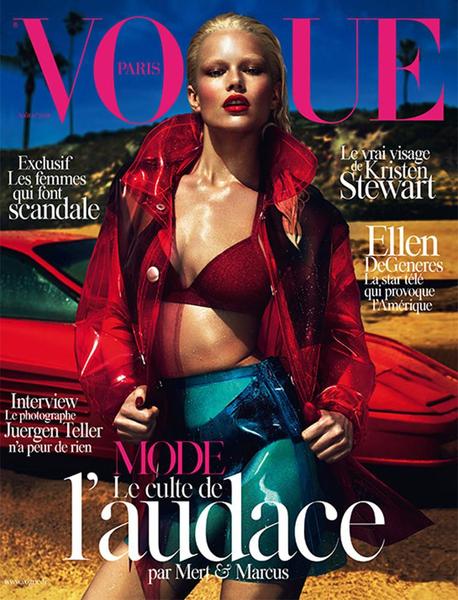 Elle Canada
"Latest & Greatest Beauty Buzz, New & Noteworthy must-haves"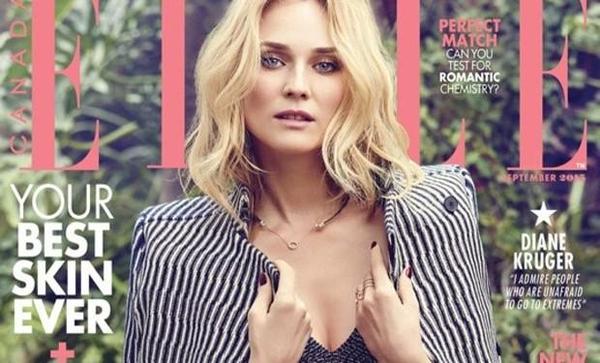 Elle Germany
"…the fresher the ingredients, the more effective they are. That's why the products of the [Odacité] are freshly prepared after you order them online and each jar comes with an expiration date."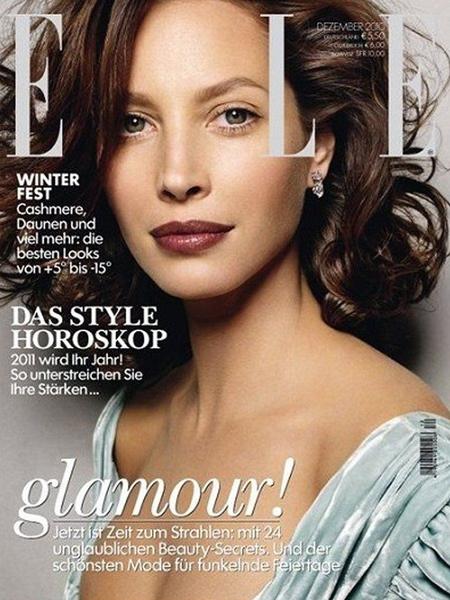 BRIDES
"We can't say enough good things about this luxuriously lightweight serum. A combination of moisturizing watermelon seed oil, antioxidant-rich hibiscus, and soothing colloidal oatmeal makes it a universal elixir. By that we mean, it calms and acne-prone skin, while nourishing aging complexions."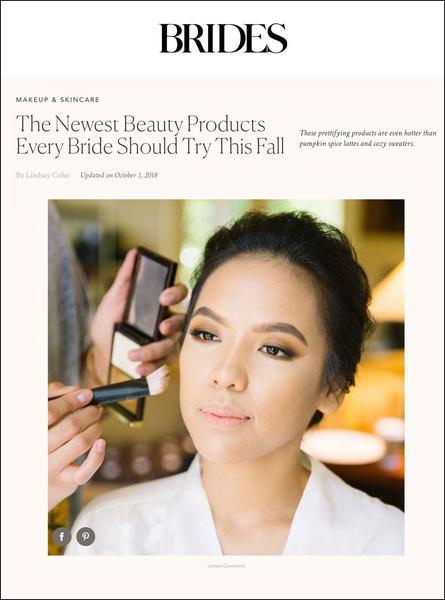 FORBES
"Beauty Retailers Go All-In On Crystal-Infused Products for Summer"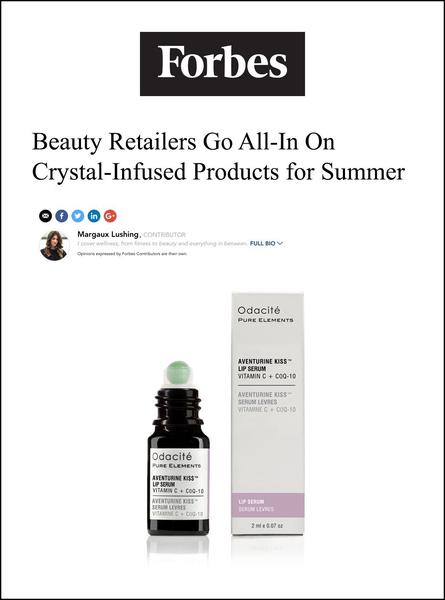 REFINERY 29
"We love this mask for its ingredients alone: Activated charcoal and clay work with probiotics and fruit enzymes to help deep clean, lift dead skin cells, and brighten without irritation. But we were even more taken with its quick-change act: With a bit of water (or apple cider vinegar), the fine-ground powder turns to a completely smooth consistency that looks and feels more like a bubbling oxygen-infused mask"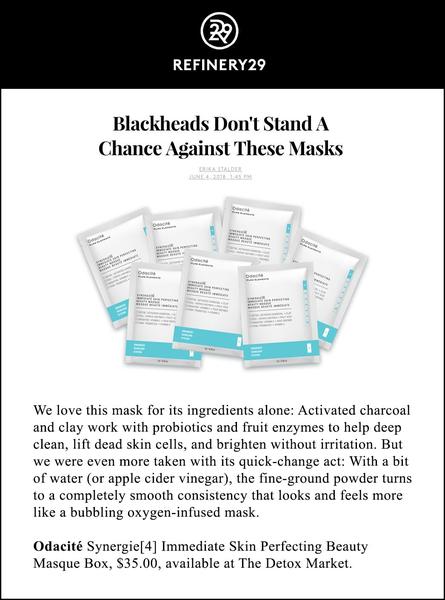 ANGELENO
"First up is high-end natural skincare line Odacité's new Green Ceremony Cleanser. The brand's French-born, L.A.-based founder, Valérie Grandury, was inspired..."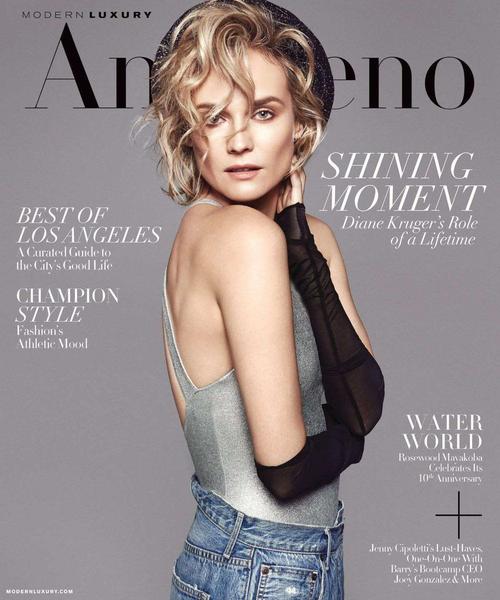 REFINERY 29
"Finally, those with parched skin will want Odacité's Mo+P Very Dry Skin Serum Concentrate on their bathroom shelf, stat."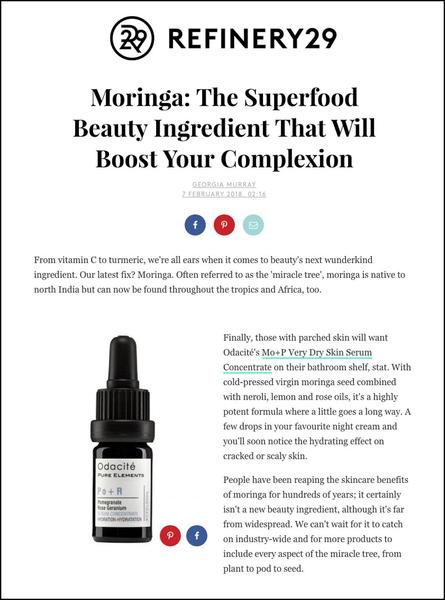 DRESSED TO KILL
"One of my favorite facial mists…This highly-effective spray is an innovative way to naturally infuse your skin with skin-balancing actives and perfect hydration. It instantly restores your skin's radiance and it can be used in multiple ways."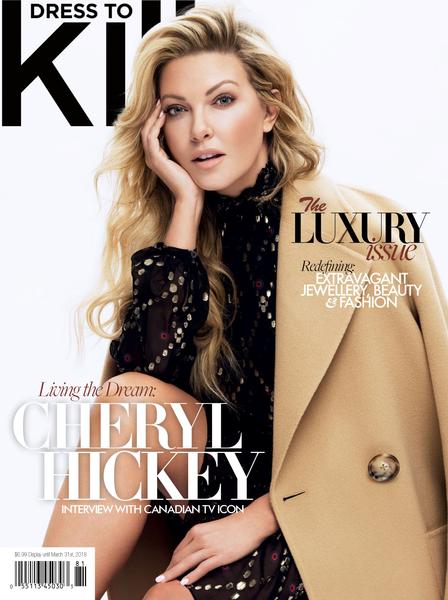 VANITY FAIR
"This aloe-vera-and-hyaluronic-acid-infused mist is the single-spritz solution to all your dry-skin problems."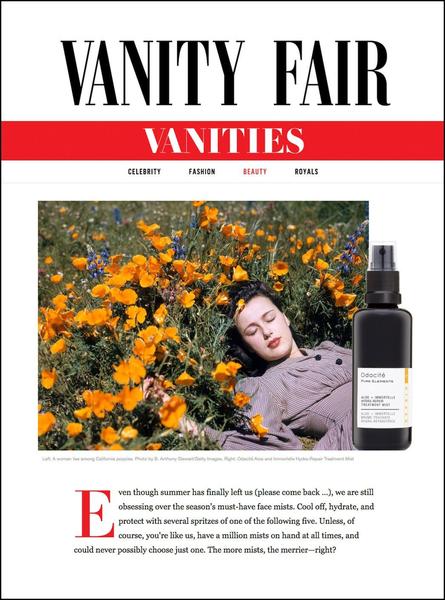 The Zoe Report
"An organic skincare treasure.."